Shaker Heights Public Library is a school-district library serving the same geographic area as the schools. The Library Board of Trustees has complete authority and responsibility to make policy decisions regarding library programs and services, property, staff and budget.
Members of the Library Board of Trustees are appointed to seven-year terms by the Shaker Heights Board of Education and serve without pay.
The Board generally meets at 6:30 p.m. the second Monday of each month (except July and August). All library board meetings are open to the public.
Trustee Profiles

Peter Anagnostos, Secretary
Term: 2013 – 2018
Peter Anagnostos is the Chief Development officer for the Cleveland Museum of Natural History. He has worked as a non-profit fund-raiser for more than 25 years and holds a B.A. from Assumption College and an M.A. from Harvard. His past work has included major development work with the Harvard Medical School and locally with University Hospitals, the Cleveland Clinic, and, most recently, with Cleveland State University. He lives in the Mercer area. Contact Mr. Anagnostos.

Chadrick A. Anderson, President
Term: 2010 – 2017
Chad Anderson is Executive Director of Strategic Planning for American Greetings where he has led planning efforts to identify critical risks and opportunities and to develop multi-year plans to implement them. He is a graduate of Dartmouth College and earned his M.B.A. from the University of Chicago with a concentration in finance and marketing. A Mercer area resident, Anderson has volunteered with Habitat for Humanity and has also served as Cub Scout Troop leader. Contact Mr. Anderson.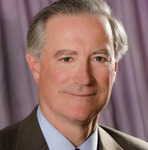 Michael J. Bertsch
Term: 2014 – 2016
Michael Bertsch is a trial lawyer with the law firm of Nicola, Gudbranson & Cooper, LLC where he specializes in employment and human resources-related issues. A Magna Cum Laude graduate of Xavier University, he received his JD from Cleveland-Marshall College of Law. Bertsch has volunteered with Catholic Big Brothers and Sisters, Toastmasters International, the Epilepsy Association, and currently serves as a Sunday School teacher at St. Dominic parish. He lives in the Fernway area with his wife and three children. Contact Mr. Bertsch.


Brian Gleisser
Term: 2014 – 2021
A Mercer resident, Gleisser is Senior Vice President at the Council for Economic Opportunities in Greater Cleveland where he has more than 25 years' experience managing nonprofit agencies and programs. He holds the degrees of Bachelor of Arts from Northwestern University, Master in City and Regional Planning from Harvard University, and Juris Doctor from Cleveland State University. He served as an elected member of Shaker Heights City Council for 14 years (1999  through 2013), serving as the city's Vice Mayor in 2004 and 2005. Contact Mr. Gleisser.

Kurt Miller
Term: 2008 – 2015
The retired biologist and laboratory consultant has a B.A., M.S., and Ph.D. in Biological Science from the University of Wisconsin. He has worked as an Assistant Professor at The Ohio State University College of Medicine and the College of Veterinary Medicine and was Director of the In Vitro Fertilization Lab at the Cleveland Clinic Foundation. A resident of the Boulevard area, Miller is an active volunteer with the Shaker Schools, the Shaker Schools Foundation, and the League of Women Voters of Shaker Heights. Contact Mr. Miller.


Jeanne Shatten
Term: 2013 – 2020
A resident of the Mercer area, Shatten is a Nonprofit Organizational Consultant specializing in the areas of board governance and strategic planning. She received her B.A. in Economics and Environmental Studies from the University of Vermont and a Master of Nonprofit Organizations from the Weatherhead School of Management at Case Western Reserve University. As a dedicated community volunteer, Shatten has served on the boards of the Shaker Schools PTO, the League of Women Voters of Shaker Heights, Meals on Wheels, North Union Farmers Market, and the Shaker Square Area Development Corporation. Contact Ms. Shatten.

Carmella D. Williams, Vice President
Term: 2012 – 2019
A resident of the Moreland area, Williams has a degree in criminal justice from the University of Phoenix and is currently employed by Baker and Hostetler LLP as a records management analyst. She served in the U. S. Navy for eight years, living in Italy, Maine, and Connecticut. An active community volunteer, Williams is the current president of Moreland on the Move Community Association. Contact Ms. Williams.