Art Gallery
The Shaker Art Gallery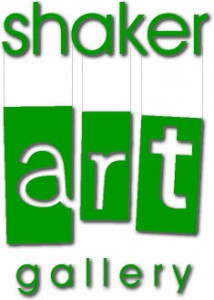 The library opened its art gallery on the second floor of the Main Library in 1998. Since then, many local artists have exhibited and sold artwork at the library. If you are interested in exhibiting your work at the library, please complete the Art Gallery Application to Exhibit form.
In 2000, the library began an annual juried Art Competition named in honor of former library director Barbara Luton. Applications are typically available in early January and the exhibit is juried and hung in March.
Public Art in the Library
Since its founding, Shaker Library has acquired a growing collection of public art. Highlights at Main Library include a 1941 Samuel Bookatz portrait of former library trustee and science writer David Dietz; a large mural depicting scenes from Alice in Wonderland by New York muralists Andrew Karoly and Louis Szanto and Sleepy ABC, a three panel collage by author/illustrator Esphyr Slobodkina (Caps for Sale).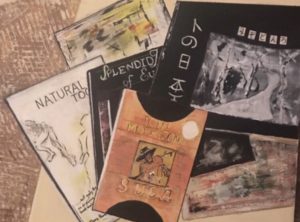 Art by members of The Hillcrest Art Club is on display from December 10, 2017 through January 19, 2018
Meet the Artists Gallery-Opening Reception: 2-3 PM Sunday, December 10, 2017.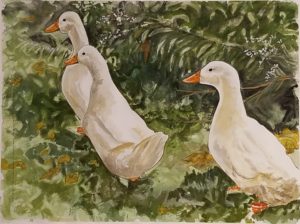 Real People . . . Real Places . . and Three Ducks
Enjoy the watercolors by artist Chuck Delpapa on display from September 1 – October 13, 2017
About the Artist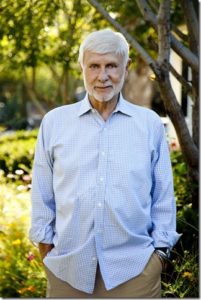 With a background in art education and a passion for art and design, Chuck Delpapa was spurred by mentors and educators into a long career in interior design, home furnishings trend merchandising, home trend research, and product design/development. Early in his career he worked for two major department store corporations as Director of Home Fashion Merchandising.
In 1988, Alsy Lighting, then the nation's largest manufacturer of residential lighting, brought Delpapa to New York City as VP of Creative Development, where he controlled all product design and advertising; he also designed and maintained company showrooms throughout the nation. His trend-setting collections were sold in most major retail venues, including Home Depot, Costco, Target, Crate & Barrel, JC Penney and many other outlets. He also designed exclusive lighting products for many well-known companies including Disney, Looney Tunes, and Coca-Cola.
In 2012, the prestigious High Point University's School of Art and Design asked for Delpapa's 50-year archive which included original drawings, trend reports and photos. The University, at the presentation of the archives, said "this work documents the creation process of products that heavily influenced American design."
Delpapa and his wife, Bea, are devoted residents of Cleveland's Ohio City. The couple has two sons.
Shaker Design Competition Submissions
Display of the Entries in the City's Design Competition for the Moreland area were on display from June 1 – August 1, 2017.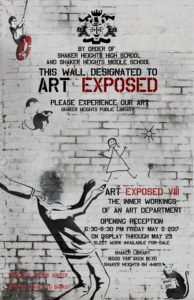 Art Exposed VIII: The Inner Workings of a High School Art Department:  May 5- May 23,2017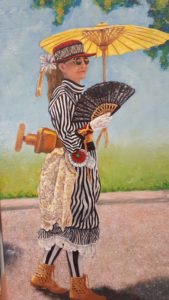 Barbara Luton Art Show: March 26 – April 30
Best of Show: Automaton with Parasol by Debra Bream
First Place:  A View of My Neighbrhood by Jennifer Adams
Second Place: Knight of the Night by Derek Brennan
Third Place: Tomeka Levelle by Tricia Kaman
Honorable Mention: Imagine Waking Up without Pain and Stiffness by Julianne Edberg
Jurors:  Tiffany Graham and Erin Guido of Land Studio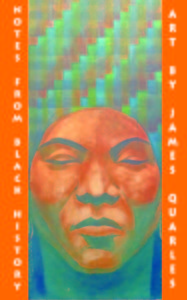 Notes from Black History: The Art of James Quarles

February 6 – February 28, 2017

Celebrate Black History Month with artwork by an award-winning artist. All art is available for sale and a portion of the sales benefits the Library's Endowment Fund.
About the Artist
James Quarles is a Local Cleveland artist who attended Shaker Heights High School  where he studied under Keaf Holiday and Dan Whitely. He attended the Columbus College of Art and Design where he majored in Fine Arts and Graphic Design. After graduating in 2009, he returned home to Cleveland to pursue his passion of art through painting, screen printing, drawing, and writing.
Artist's Statement
"This show focuses on those who have had a major influence on black history, and is my celebration of their contribution through my painting."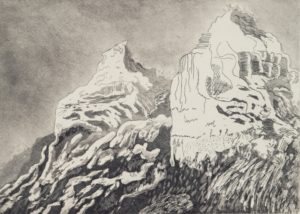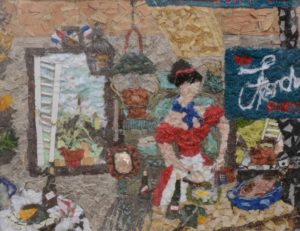 From Intaglio to Collage: A World Journey November 6, 2016 – January 9, 2017

The art of Jane Petschek and Boni Suzanne Gelfand.
---
Octavofest Exhibit: October 1 – October 31
---
T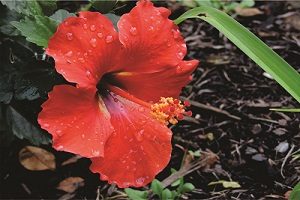 he Colors of Nature: Photography by Paula Friedman: September 5- September 30
Paula Friedman's photographs capture the beauty of nature.
---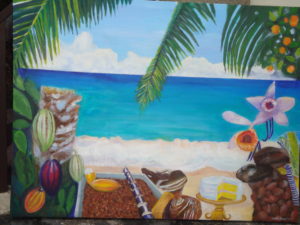 The Art of Curtis Avant : Acrylics and Watercolors
June 6 – July 11, 2016
A colorful exploration of people and places by an artist and musician.
---
Art Exposed VII: The Inner Workings of a High School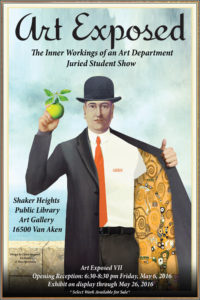 Art Department : May 6 – May 26
The Shaker Heights High School Art Department, in partnership with Shaker Heights Public Library, invites you to an exhibition of outstanding student artwork in a gallery setting. Artwork representing the depth and breadth of the art curriculum, including painting, sculpture, ceramics, graphics, drawing, photography, jewelry, and mixed media, will be on display through May 26, 2016.
---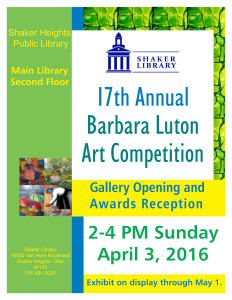 17th Annual Barbara Luton Juried Art Show: April 3 – May 1, 2016
Winners in the 17th Annual Barbara Luton Art Competition are
Best of Show: Pat Schroeder for her mixed media, Mrs. Nobody
First Place: Jane Petschek for her intaglio, Flatiron Fantasy
Second Place: Philip Bailin for his photograph, Sergeant Major-Army of Northern Virginia
Third Place:  George Kocar for his watercolor, Pablo Looks at the Fortune Teller
Honorable Mentions were awarded to Blacque Clement for his xerograph, The Many Faces of Cyberpunk Tom;  Sarah Johnston Knoblauch for her watercolor, Cat Nap; Marianne Wilham for her watercolor pencil Villa Plein Sud, and Shari Wolf for her mixed media, Bird Princess?
Other artists juried into the show include:  Liza Bonthius, Michael Cole, Lynn Katz Danzig, Stephanie Darrah, Lois Davis, Marc Frisch, Boni Suzanne Gelfand, Anna Hsu, Kim Jackson, Sandra Johnson, Wally Kaplan, DeAndre King, Geraldine King, Dicc Klann, Wendy McGuffin-Cawley, Fabiana Olivier, Horace Reese, Myron Bud Stern, Gary Thomas, and Betty Williams.
According to Karen DeMauro and Meryl Haring,  jurors for this year's show, "We were pleased with the wide variety of work submitted this year. When choosing the winning pieces we focused on the creative aspect along with skill and technique. Mrs. Nobody was awarded best of show, as it engaged us in the most compelling dialog. We were both drawn to the piece immediately to see the use of mediums and the emotion that the subject matter conveyed. The piece has a beautiful sense of color and movement that carries the eye throughout the work."
---
The African-American Quilt & Doll Guild presents Story Quilts:  February 1 – February 29, 2016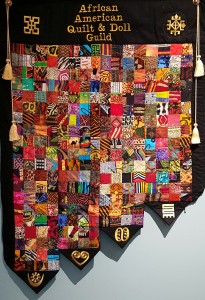 The African American Quilt & Doll Guild was founded in 2006 by two retired school teachers; one who was a quilter and doll maker and one who wanted to explore quilting as an art form.  Thirty-five women met for that first meeting, since then the group is diverse, has grown to seventy members including men.  The group meets  from 10 am – 1 pm on the 1st and 3rd Saturdays of the month at the Warrensville Heights Civic and Senior Center, 4567 Green Road in Warrensville Heights.
Meet-the-Artists Reception: 7-8:30 PM Thursday, February 11, 2016 on the Main Library Second Floor
---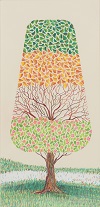 Original Colored Pencil Works of Dicc Klann: November 17, 2015 – January 4, 2016
Dicc Klann is a graphic designer and creator of fine art images. A graduate of the Cooper School of Art Klann owned an advertising art studio, Kaleidoscope Art, Inc., for seventeen years where he and his staff of eight artists created logos for corporations, product identity and non-profit organizations. His most familiar design is that of the Lube Stop franchise. After selling the business Dicc became Graphics Director for Gallo Displays for over nine years.
Now retired, Dicc creates in Colored Pencil. He has pieces in collections across northeast Ohio. He has been featured in fine art shows in Bratenahl, Chagrin Falls, Cleveland, Geauga County's West Woods Nature Center, Mentor, Peninsula, Shaker Heights and Willoughby Hills, Ohio. He is a member of Heights Arts in Cleveland Heights, Ohio; The Valley Art Center in Chagrin Falls, Ohio and the Colored Pencil Society of America.
---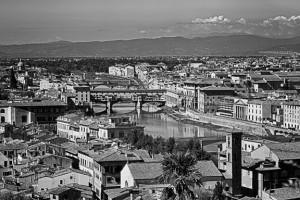 Tuscany in Black and White by Lauren Pacini:  September  5- October 2, 2015   
Meet photographer Lauren Pacini and enjoy his black-and-white photographs that
capture a beautiful part of Italy.
The exhibit will be on display through October 2, 20
Friends of the Shaker Library sponsored a Gallery-Opening Reception  7-8 pm Thursday, September 10, 2015.