Art Gallery
The Shaker Art Gallery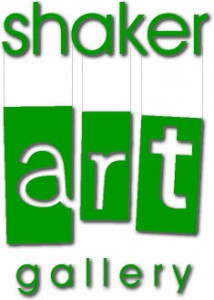 The library opened its art gallery on the second floor of the Main Library in 1998. Since then, many local artists have exhibited and sold artwork at the library. If you are interested in exhibiting your work at the library, please complete the Art Gallery Application to Exhibit form.
In 2000, the library began an annual juried Art Competition named in honor of former library director Barbara Luton. Applications are typically available in early January and the exhibit is juried and hung in March.
Public Art in the Library
Since its founding, Shaker Library has acquired a growing collection of public art. Highlights at Main Library include a 1941 Samuel Bookatz portrait of former library trustee and science writer David Dietz; a large mural depicting scenes from Alice in Wonderland by New York muralists Andrew Karoly and Louis Szanto and Sleepy ABC, a three panel collage by author/illustrator Esphyr Slobodkina (Caps for Sale).
There is currently no exhibit on display.
Pastels by Dr. Richard Cohen

November 11 – December 31, 2019

Altered Photography of Paul Markowitz

September 16 – November 1, 2019

 JFSA: PLAN   HOME: The value of home and what it means to the artists

August 5 – August 30, 2019

Oil Paintings of Margaret Pappas

June 9 – July 31, 2019

Art Exposed: The Inner Workings of a High School Art Department

May 10 through May 24, 2019

20th Annual Barbara Luton Art Show
March 31 – May 3, 2019Best of Show: Trippin' Through Grand Central by Margaret S. HeydornFirst Place: The Trinity by Micheal Costello


Second Place: Dried Chiles-$3.99 lb. by Chuck Delpapa


Third Place: Once Upon a Dream Figurescape Self Portrait by Candice Dangerfield


Honorable Mention: Joy by Judy Pezdir

Jurror: Anna Arnold

African American Quilt and Doll Artists

February 1-March 15, 2019

Hillcrest Art Club

December 2018 – January 2019

Altered Realities by Shelia N. Markowitz

October 1 – November 19, 2018

The Van Sweringens' Ads and their Artists on loan from the  Shaker Historical Museum

August 21-September 24, 2018

The Voice of Today's Quilts by the African American Quilt and Doll Guild

June 5 – July 31, 2018

Art Exposed IX: The Inner Workings of An Art Department

Exhibit of art by Shaker Heights High School and Shaker Middle School students.

May 11 – May 23, 2018

19th Annual Barbara Luton Art Show

March 25 – May 4, 2018

Best of Show: New Steps on Old Paths by Anna Hsu

First Place: Read Good Hands by Shyvonne Coleman

Second Place: Quilty Landscape by Patricia Schroeder

Third Place: Gentleman of Qufu, China by Michael Cole


Honorable Mentions: Japanese Beauty by Pimei Huang 


Touch by Dina Hoeynck


Monkey Resting with Tire Swing by Jennifer Adams


Étretat – The Needle and the Porte d'Aval by Jane Petschek

Still Waiting by Tricia Kaman


Jurors:  Tiffany Graham and Erin Guido of Land Studio

Rings of Life: The Trees of Shaker Heights – Photo Contest with the Nature Center at Shaker Lakes Exhibit on display from February 2 – March 15
Art by members of The Hillcrest Art Club is on display from December 10, 2017 through January 19, 2018Meet the Artists Gallery-Opening Reception: 2-3 PM Sunday, December 10, 2017
 
Real People . . . Real Places . . and Three Ducks

Enjoy the watercolors by artist Chuck Delpapa on display from September 1 – October 13, 2017

Shaker Design Competition Submissions

Display of the Entries in the City's Design Competition for the Moreland area were on display from June 1 – August 1, 2017.

 
Art Exposed VIII: The Inner Workings of a High School Art Department:  May 5- May 23, 2017
 
Barbara Luton Art Show: March 26 – April 30, 2017

Best of Show: Automaton with Parasol by Debra Bream

First Place:  A View of My Neighborhood by Jennifer Adams

Second Place: Knight of the Night by Derek Brennan

Third Place: Tomeka Levelle by Tricia Kaman

Honorable Mention: Imagine Waking Up without Pain and Stiffness by Julianne Edberg

Jurors:  Tiffany Graham and Erin Guido of Land Studio

 
Notes from Black History: The Art of James Quarles
February 6 – February 28, 2017
Celebrate Black History Month with artwork by an award-winning artist. All art is available for sale and a portion of the sales benefits the Library's Endowment Fund.About the Artist James Quarles is a Local Cleveland artist who attended Shaker Heights High School  where he studied under Keaf Holiday and Dan Whitely. He attended the Columbus College of Art and Design where he majored in Fine Arts and Graphic Design. After graduating in 2009, he returned home to Cleveland to pursue his passion of art through painting, screen printing, drawing, and writing.Artist's Statement"This show focuses on those who have had a major influence on black history, and is my celebration of their contribution through my painting."
 

From Intaglio to Collage: A World Journey November 6, 2016 – January 9, 2017
The art of Jane Petschek and Boni Suzanne Gelfand.