School children around the world are behind academically after COVID-19 disrupted their education. At the local level, Shaker Library is doing something to address that.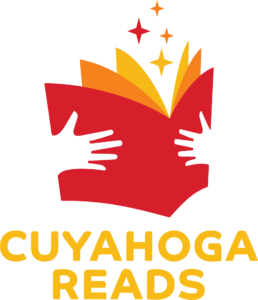 On August 5, Shaker Library will partner with eight other libraries across the county to launch Cuyahoga Reads, a literacy initiative spanning nearly two years that will help students in grades K – 12 form positive reading habits.
Cuyahoga Reads will kick off with a launch party at the Great Lakes Science Center on August 5 from 10 a.m. to 5 p.m. Families can enjoy free admission to the museum, snag freebies, and sign up for the program then.
At the heart of the literacy initiative is the 200 Day Shaker Reads Challenge.
"Science shows that it can take between 20 and 200 days to form a new habit — so we're hoping participating in this challenge will bring students closer to building that reading habit," said grant administrator Christine Pyles, who is on staff at Euclid Public Library.
Participants will have until December 2024 to complete the challenge and can  log days using the Beanstack app. Library staff recognize 200 days of reading is ambitious, so to keep participants motivated, there will be incentives along the way.

To complement the reading challenge, Shaker Library will also be offering grant-funded programming such as Academic Screening Night, which will help families determine if their children face barriers to literacy like dyslexia or ADHD, and Family Literacy Afternoons, which will show families how to make reading fun with interactive games, music, art projects, and more.
"The grant will make it possible for us to extend out-of-school-time learning into the 2023-2024 school year and will enhance the work our staff does every day through STEM programs, storytimes, and book clubs," said Shaker Library's Youth Services Manager Jessica Smith.
Also accompanying the reading challenge and programming is the digital card campaign, which will allow anyone with a smartphone to scan a QR code and immediately access eBooks and audiobooks through the Libby app. Ads for the digital card are currently running on RTA buses and rapid lines, as well as in bus stops, around the county.
To sign up for the 200 Day Shaker Reads Challenge, visit shakerlibrary.beanstack.com.
"The digital card can live in harmony with the standard library card, so even if a user's card is blocked, they can still get access ebooks and audiobooks instantly through Libby," Pyles said.
The $750,000 will make a huge difference in helping Clevelanders become more aware of the literacy resources and supports local libraries can offer
"This is an opportunity to spread the word about our services that so many of our libraries never would have had, if not for the grant," said Pyles.
For more information about Cuyahoga Reads, visit cuyahogareads.org.