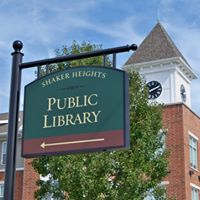 The past few months have been filled with meetings and opportunities to get to know our community's leaders. These meetings have helped me to learn more about our community's organizations and to further appreciate their important work. Fostering good relationships is critical to community success, and working together collectively, we can accomplish a great deal for our community.
During my meetings with stakeholders from outside of the Library, I've been asked for my thoughts about Shaker Library. I always begin with our mission statement, which is "to build community and to enrich lives by bringing together people, information, and ideas." Our focus as an independent, community-based Library is to support our schools, our city, and our local community organizations by providing resources that will help them meet with success. In addition to supporting the schools, offering rich programs for the community, and providing community engagement and outreach, we also serve to collect and preserve our own unique cultural heritage.
I am still learning, but I am resolute in my belief that Shaker Library is―and should be―an active, engaged participant in the community. In addition to providing a rich collection of resources, we must look outside ourselves to make a difference in our community.
Shaker Library must continuously renew its facilities, programming, and funding, and we must become more proficient in how we tell our stories of success. To best serve the community, the Library will sometimes be the partner; the Library will sometimes be the leader, but certainly the Library will always be engaged with its Shaker Heights community.
Amy Switzer, Director
aswitzer@shakerlibrary.org