This April we celebrate a library milestone—the 80th anniversary of the first Library Board meeting. For 80 years we have been led by an extraordinary group of talented and generous  Shaker Heights residents who represent you, and work to ensure that your independent Shaker Library meets the unique needs of our community.
At our M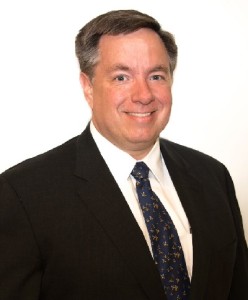 arch meeting, we bid farewell to our board member, Chad Anderson, who served us well for nine years. Under his leadership, we completed a second-floor renovation at Main Library, received several significant grants, studied facilities' needs and proposed ways to meet those needs along with recommending several options. In addition to these accomplishments, Chad represented the Library at community meetings and forums to tell the library's story and to advocate for us. We are extremely grateful for his dedicated service to the library and the community.
We will celebrate the 80th anniversary of the founding of Shaker Library on Saturday, April 22 and we invite you to join us at Main Library from 2-4 PM for cake and punch. Make us a birthday card, share your memories, and plan to join us in celebration of your independent Shaker Library!
One of the library's most important roles in the community is to help build knowledge and to support learning for all ages. As Shaker's community library you will find us in the library building recommending 1,000 great books to share with your child before kindergarten, helping your teen with her homework, and providing you with accurate information. You will also find us in the community at meetings and events providing the knowledge you need where you need it. Our librarians are engaged in the community attending school and community events and attending meetings. Even our littlest community members are not too young for a visit from our Early Literacy Specialist, Wendy Simon who brings books, stories, and her special brand of magic to every licensed preschool and day care in our community.
Friends of the Shaker Library will hold its Spring Book Sale, April 19-23. Be sure to browse and buy from among the many offerings. This year, Friends will give two free books to teachers who present their school IDs. At the end of the Book Sale, Friends welcomes nonprofit groups to take books for their organizations.
The Library is proud to partner with The Dealership, the City, and Cleveland Ingenuity for the first ever Shaker Makers event on Saturday, April 22, from 10 am-5 pm at The Dealership, 3558 Lee Rd. It's a show-and-tell-and-touch-and-taste for innovators and creators to discover and explore—all in one place. There's something for all ages and abilities – and it's free! I hope to see you there.
The Library continues to serve the community by offering not only resources but also a variety of programs designed to appeal to our community. Poetry presentations, book discussions, along with business and health and wellness programs are just a few of the offerings in the month of April. Be sure to view our April calendar to see what interests you.
And finally, since April is National Poetry Month I'd like to share a favorite poem by Rita Dove:
The First Book
Open it.
Go ahead, it won't bite.
Well…maybe a little.
More a nip, like. A tingle.
It's pleasurable, really.
You see, it keeps on opening.
You may fall in.
Sure, it's hard to get started;
remember learning to use
knife and fork? Dig in:
you'll never reach bottom.
It's not like it's the end of the world –
just the world as you think
you know it.
– Rita Dove
Amy Switzer, Director
aswitzer@shakerlibrary.org