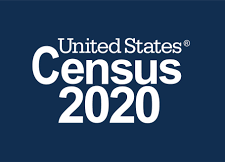 Here's what you need to host a safe, outdoor event to promote census responses in your neighborhood. This is a final push effort before the new census deadline of September 30.
Why Host a Neighborhood-based Event Using Resident Volunteers?
Census responses are low. Several Shaker neighborhoods are undercounted; check out the map to see your neighborhood's response rate. Targeting efforts in undercounted areas ensures the highest impact for your efforts and the truest picture of our community.
Familiar faces and personal touch points work. Seeing friends and neighbors pushing for census completion shows your neighbors that completing their census is safe and important to the local community.
Outdoor Census Event: Here's a Set-Up that Worked
Moreland on the Move Community Association (MOMCA) developed the idea for an outdoor, socially distanced push to improve census responses and voter engagement in their neighborhood. Using resident volunteers throughout the neighborhood, they placed folding tables in driveways. Each table was staffed with one or two volunteers, most of them community residents. QR codes on census flyers allowed residents to complete this personal process on their own smart device. LWV volunteers were on-hand to provide ways for residents to check and update their voter registration and apply for a vote-by-mail application.
What You Need:
Volunteers
The number of volunteers could be as small or large as you want. Focus on your own street, a few streets, or the entire neighborhood. Any effort is a good effort.
One Table per Station

Chalk lines on sidewalks and space them 6 feet apart to ensure social distancing.
Supply tables with many pens (no reuse of pens; residents take them with them), trash bags, gloves, sanitizer, and masks.
Draw people's attention by using balloons or signs.

Census Handouts
Voter Handouts
Who May Be Available to Help:
Resources
Census 101: Answers to Your Questions
Census Handout with Phone number and QR code 
The Muppets Promote the Census  (Video to post on social media)