More Resources for Families and Children When They Have to Stay Home

READING
Shaker Library' eLibrary Read, listen, watch.
ICDL-International Children's Digital Library Read some of the best children's literature from around the world.
LEARNING
Code.org provides free online coding classes for students of all ages who learn to program by completing online modules.
Duolingo Learn a language for free with this graphical, game-based, kid-friendly resource.
Khan Academy is a nonprofit that offers short videos on thousands of topics for kids of all ages. They are hosting daily (weekdays) livestreams at noon EST on Facebook, YouTube, and Twitter to help students, parents, and teachers navigating school closures.
Lunch Doodles with Mo Willems  The Kennedy Center Education Artist-in-Residence Mo Willems invites you into his studio every day for his LUNCH DOODLE to draw, doodle and explore new ways of writing.
Learn@Home Youtube list of educational channels, organized by age.
PBS Learning Media is a nonprofit, online resource offering interactive lesson plans for students from pre-K through high school.
Smithsonian Learning Lab Resources, training, and support to assist caregivers, teachers, and students.
Story Times From Space Watch astronauts on the Space Station read children's books and perform science demonstrations.
What Do You Want to Learn About? Shaker Library's page of databases for homework and research.
VIRTUAL TOURS
Explore's LiveCams This is the home of the world's largest collection of live nature cams.
Google Arts & Culture Explore arts & culture collections from institutions around the world including National Gallery of Art, Smithsonian Museums, Anne Frank House, Acropolis Museum, and many more.
Guide to Virtual Museum Visits  Links to museum institutions whose collections can be explored digitally.
Monterey Bay Aquarium Experience the wonder of the ocean no matter where you are.
UNESCO World Heritage List Explore and learn about UNESCO World Heritage Sites around the world, including Pompeii, Taj Mahal and more.
HUMOR
Comedy Cures is a non-profit organization that brings joy, hope, laughter, and therapeutic entertainment programs to the ill and underserved.
Daily Comics, part of the USA Today Network, provides daily serial comics like the ones in the newspaper.
Ducksters Jokes for Kids Laughs to lighten up the day.
Shaker Library's Let's Play Page  Find fun online games.

Talking about the Coronavirus with Kids
A Comic Exploring The New Coronavirus from NPR
Talking to Children about COVID-19 from the National Association of School Psychologists
Zero to Three Coronavirus Tips for Families
---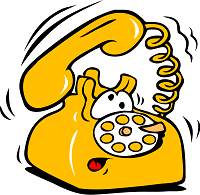 Take a screen break and call Orrville Public Library's Tel-A-Story Line.
Dial 330-683-2222 and choose from several titles to hear a three-minute story.