Community engagement has become a buzzword in recent years, but public libraries like Shaker Library have been focused on their communities from their beginnings. Our first library director, Ellen Ewing, created a building "designed to have an inviting atmosphere." The new 1938 library was to be a "living room" away from home with "a fireplace flanked by couches, tables with lamps, a rug, draperies at the long windows, and easy chairs."
Twenty-one years ago, Shaker Library renovated and moved into the former Moreland School building to provide a larger library for the community. Two subsequent renovations to the second floor yielded a Teen Center, a Computer Center, Art Gallery and community meeting rooms. A collaboration with Family Connections created a home for the Play and Learn Station, a place where families can play and learn together.  Our mission statement proclaims the library "builds community and enriches lives by bringing together people, information, and ideas." Our vision is to be "an indispensable part of our community" with "innovative, customer-driven services" provided in "vibrant and welcoming spaces."
We invite you – our public –  to engage with us as we consider the future of our aging facilities: the 88-year-old Main Library, which is leased from the City of Shaker Heights and occupies the old Moreland School structure; and our 54-year-old Bertram Woods Branch. An assessment by HBM Architects has shown that the cost to bring these buildings to a basic standard is more than $5 million over a ten-year period.
"As human beings, our greatness lies not so much in being able to remake the world as in being able to remake ourselves."
– Mahatma Gandhi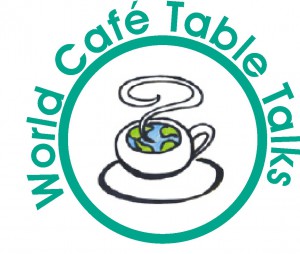 Shaker Library must do more than just keep pace with the past, it needs space and the vision to meet present and future needs. That is why we are hosting two special World Café Table Talks at Main Library on Saturday, September 6, from 10 am to Noon, and from 1 to 3 pm.  Click on the links to register for the morning or afternoon session.  At that time residents will have the chance to review concepts provided by the architects for maintaining existing buildings and services, maintaining existing buildings but reducing operating costs, or modernizing facilities and services while reducing the costs of operations. During both the morning and afternoon sessions, community members will participate in a number of table talks, each devoted to a specific concept, such as a renovation or a single new facility at either location. The opinions expressed will provide input to the Library Board.
As our Feasibility Study process moves forward, Library trustees and library administrative staff have met and will continue to meet with key stakeholders throughout Shaker Heights. The City and Schools will play a critical role in the outcome, and the involvement of many other organizations in the local area is crucial to the success of this effort.
When the Library Board of Trustees meets on September 17, it will have the chance to fully digest not only the concepts being presented by the architects, but also feedback from the public and stakeholders. We hope to be able to establish a direction by the October 20 board meeting for the architects to move forward with the schematic-design phase that will bring the chosen concept to life.
In the midst of the decision making, Shaker Library will report to the community as part of a presentation at a regular meeting of the League of Women Voters at 9:30 a.m. Friday, September 26 in Room E at the Main Library!
Luren E. Dickinson, Director
dickinson@shakerlibrary.org