February Message to the community from Luren E. Dickinson: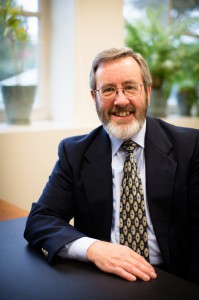 Rather than review last year's activities in a standard annual report format, I decided to rank the most important achievements in the form of a Top Ten list. What follows are Shaker Library's "Admirable Annual Accomplishments" in 2013.
10. Wonderful Website Work
For the first time in a decade, the Library will have a new website, thanks to the diligent efforts of the Website Task Force and Epstein Design Partners. It will be ready soon at www.shakerlibrary.org.
9. Thirteen Terrific Times
Shaker Library had its 13th consecutive year circulating over a million items.
8. Computers Continue Clicking
Public computers were introduced in 1994, and every year since, we have set a new record for use. In 2013, we recorded 187,713 sessions—an increase of 5% over 2012.
7. Digital Device Developments
In addition to training the public in a variety of eReaders and tablets, Shaker Library added more services designed for these devices, including digital magazines through Zinio and movies, music, audiobooks, and TV programs through Hoopla!
6. Positive Peer Position
Shaker Library has a per capita rank of 2nd in the county, 4th in the state, and 6th in the country for circulation and visits among libraries its size and larger.
5. Superior & Silent (Sh-h-h!) Spaces
A total reorganization of the Main Library first floor resulted in more accessible media and nonfiction collections, as well as added group study space and a new quiet study area.
4. Dealing with Declining Dollars
In response to the challenge of a million dollars less a year than in 2009, the Board of Trustees made difficult decisions, including retirement incentives, elimination of positions, and reduced hours.
3. Facing Facility Faults
HBM Architects was selected last year to conduct a Facilities Study with a 10-year maintenance plan for the 88-year-old Main Library building, leased from the City, and the 54-year-old Bertram Woods Branch, owned by the Library. It will be presented at the April 7 Board meeting and is expected to be followed soon by a Feasibility Study for possible renovation or other work.
2. Successful Self-Service
April 2014 will mark the first anniversary of the system-wide self-checkout service at the Library, which has been highly successful with almost 80% of items being checked out by the public. Self-pickup of holds has also been an offering to customers over the same period.
1. Prize-winning People & Projects
Shaker Library's longtime "English in Action" instructor, Brondy Shanker, was named a "Most Treasured Volunteer" in the county by Community Solutions. Public Relations Coordinator Margaret Simon was selected as the Ohio Library Council's Supportive Staff Member of the Year for 2013. And Local History Librarian Meghan Hays, in conjunction with the City of Shaker Heights, was honored twice for digitizing Shaker building cards and creating an historic sites mobile app. Check it out at historicshaker.com.
Luren E. Dickinson, Director
dickinson@shakerlibrary.org