All of the titles are available in Hoopla. Because these are presented over Zoom, please register with your email address at least one day prior to the program date so we can connect you to the meeting.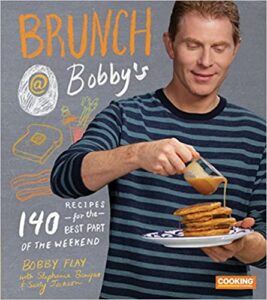 Cook the Book Online: Brunch @ Bobby's:140 Recipes for the Best Part of the Weekend
by Bobby Flay
6:30–8 pm Wednesday, April 7, 2021
In his 13th cookbook, Flay makes a compelling case for brunch at home: "The drinks won't be watered down, the food will be amazing… and you can keep the party going as long as you like." Check out the book, try a recipe, and then dish on the ease in preparation and taste at the virtual discussion.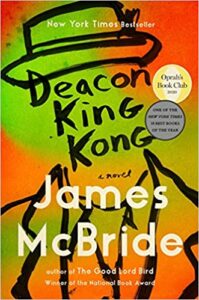 Online Book Discussion: Deacon King Kong by James McBride
7-8 pm Monday, April 12, 2021
From the author of the National Book Award–winning
The Good Lord Bird
and the bestselling modern classic
The Color of Water
, comes a story filled with humor, wisdom, and panache, set in a community in 1960s Brooklyn, where not all secrets are meant to be hidden, where the best way to grow is to face change without fear, and where the seeds of love lie in hope and compassion.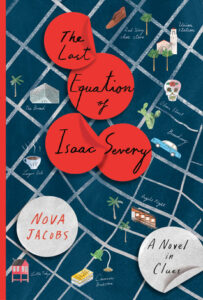 Mystery Book Discussion: The Last Equation of Isaac Severy: A Novel in Clues by Nova Jacobs
7:30-8:30 pm Tuesday, April 13, 2021
Days after Hazel Severy's famed mathematician grandfather dies of an apparent suicide, she receives a letter from him charging her with finding – and safeguarding – his last equation. But, as she sifts through the clues left by Isaac, she discovers that she's not the only one after the mysterious equation. Will she find the coveted work first?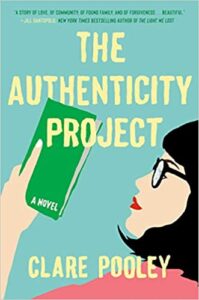 Online Book Discussion: The Authenticity Project by Clare Pooley
Monday May 10, 2021
Artist Julian Jessop believes people have lost their sense of honesty and connection. He decides to regain this for himself by writing about his life in a green notebook and leaving it in a local cafe. This sets off a chain of six characters, ranging from quirky to true-to-life, writing their own stories in the notebook and leaving it around town until they all come together at the cafe, knowing just a little bit more about once total strangers. A feel-good story about putting your real self forward.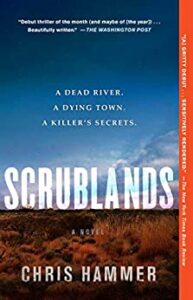 Mystery Book Discussion: Scrublands by by Chris Hammer
Tuesday, May 11,2021
What would make a priest shoot five people in cold blood from the front of the church steps? Journalist Martin Scarsden is sent from his newspaper in Sydney to write a story about how the town is recovering one year after that fatal day. What he discovers is  much more than he ever expected.