All of the titles are available in Hoopla. Because these are presented over Zoom, please register with your email address at least one day prior to the program date so we can connect you to the meeting.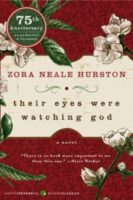 Online Book Discussion: Their Eyes Were Watching God by Zora Neale Hurston
7pm-8pm Monday, August 17, 2020
This poetic love story about Janie Crawford, a Southern Black woman in the 1930s, boldly and brilliantly celebrates African American culture and heritage. Originally published in 1937 and long out of print, the book was reissued in 1975 and is now considered a seminal novel in American fiction. Audiobook narration by Ruby Dee.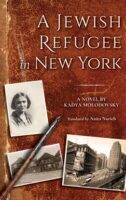 Coming to America Bookgroup Online: A Jewish Refugee in New York by Kadia Molodovsky
7:00pm-8:00pm, Tuesday, August 25, 2020
The daily journal entries of Rivke Zilberg, a young Polish woman, detailing her struggles to learn the language and find her place in the large New York immigrant community.
CooktheBook! Online
6:30 PM–8 PM, Wednesdays, August 12 and 26, 2020
Join other fellow community members as we enjoy and discuss the dishes we have prepared from various cookbooks or recipes found online. Please be prepared to share the recipe and cookbook you used for the discussion. Register online: August 12    August 26