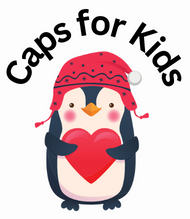 For the past 17 years, Shaker Library's Caps for Kids project has welcomed community members to knit or crochet caps for children for Project Act, which benefits homeless children in the Cleveland Municipal School District. Through the years, the response has been so great that the library expanded donations to other organizations that serve those in need.
Again this year, Library staff invites the community to participate and bring their creative donations to the Circulation Desk at either library by Friday, December 16.
Need inspiration? Check out our knitting or crocheting books, use your library card and log on to Creative Bug for ideas and help, or download an easy pattern here.