MAY 14: Library Plans a Phased Reopening of Services
Shaker Library plans to reopen its buildings in phases, beginning with opening Book Drops at both libraries Monday, May 18. The drive-up Book Drop at Bertram Woods and the colorfully wrapped Book Drop at Main will be open 24/7 to accept your returns. The walk-up Book Drop on the Main Library sidewalk will remain closed.
Curbside pick-up will begin Monday, June 1. Hours for curbside service will be from 11 am to 7 pm Monday through Thursday and from 9:30 am to 5:30 pm Friday and Saturday. Sundays the library will be closed for deep cleaning. This gradual restoration of services will follow the Governor's Responsible Restart Ohio Guidelines and comply with public health recommendations to keep staff and customers safe.  A research project is underway at Battelle with the Institute of Museum and Library Services (IMLS) and Online Computer Library Center (OCLC) to determine the longevity of the COVID virus on books, magazines, newspapers, tapes, and other library material. This project will provide more information on how to handle and clean library material. The current recommendation is to quarantine returned material for 72 hours.
While we are eager to get back into the library and to re-connect with our community, we will reintroduce services in carefully planned phases with a research-informed approach, putting the health, safety, and well-being of our community and our library staff first.
We're Still Here for You!
Until the library reopens, please take advantage of our many
online programs.
Follow us on
Facebook
,
Twitter
,
 and 
YouTube
 where virtual programs keep you connected to your library. Watch for our online children's and teens' summer reading program, Shaker Builds Readers , in June. And remember, library staff is available via phone (216-991-2030) or email (
librarian@shakerlibrary.org
) to answer your reference questions.
APRIL 13: Resources for the Unemployed and Small Businesses

Library staff has created a list of resources for the unemployed  and small business owners due to COVID-19.
APRIL 3: Governor DeWine Extends Stay at Home Order until May 1

Shaker Library is closed. Governor DeWine extended the Stay at Home Order until May 1. The library will remain closed while this order is in effect. We will base decisions on when to reopen and how to provide service on recommendations from Governor DeWine and Dr. Amy Acton.
MARCH 23: WHILE THE LIBRARY IS CLOSED . . .

Shaker Library is closed until further notice. Unfortunately, this means a temporary loss of access to the in-person services and gathering spaces the Library is known for providing; however, it doesn't mean a complete shutdown of Library services.
We will continue to provide the many digital services you have come to love. Where you can find eBooks and eAudiobooks, streaming movies, TV and music services, free access to magazines, and more. We are also busy creating and updating Kids Learning Resources and Things to Do During the Coronavirus Quarantine to help keep you connected. Please check back often to see updates.
Our Ask a Librarian A Reference Question is available, but please allow time for librarians to get back to you.
If you have Library material, don't worry about the due date. We ask that you hold on to them and return them when we are back in full operation. And remember, we are a fine-free library. Please read the March 16 FAQs.
---
MARCH 16: Frequently Asked Questions during COVID-19 Closure
Will Book Drops be open?
All book drops have been closed until further notice.  Please return your material when we reopen. Remember that we are fine free.
I placed a hold, when will it be available?
Your request will remain in the queue but no holds will be filled until the library re-opens.
What if I have holds ready for pick up?
Your material will be waiting for you and will be available for you to pick up when the library reopens.
I have overdue items. How can I return them?
Book Drops are not available during the closure. Please hold onto your material until the library reopens, even if you previously received an overdue reminder.  Remember that we are fine free.
Can I request items while the library is closed?
Requesting items through Shaker Library, including CLEVNET, is temporarily suspended during the COVID-19 closure.
How can I access library resources?
While our physical collections are currently inaccessible, our rich collection of digital resources is available.
---
MARCH 13 – Shaker Libraries Closed until Further Notice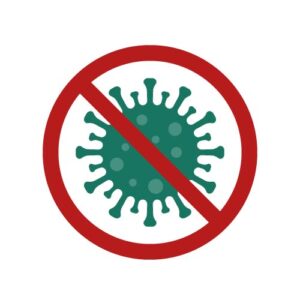 In response to the coronavirus pandemic, Shaker Library will close at 5:30 pm Friday, March 13 until further notice. While it is difficult to make the decision to close our libraries it is the right one for the health and safety of our public and staff.
Please don't worry about returning or renewing your material while we are closed! Remember we are fine free. We prefer you return your material when we reopen. If you have an item on a hold shelf it will be waiting for you when we reopen.
Please explore our rich collection of digital resources and be assured that we will be looking at other creative ways to serve our community during this stressful time.
---
MARCH 11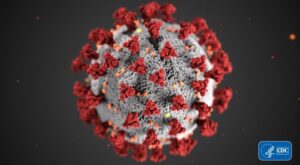 This afternoon, Governor Mike DeWine announced the state's fourth confirmed case of COVID-19. In the next few days, he will issue an executive order limiting mass gatherings. Therefore, we are suspending all library programs and public meeting room use through April 30, 2020.
Public safety is our highest priority. The situation with the Coronavirus (COVID-19) is evolving daily. At this time, both Shaker Library and Bertram Woods Branch will remain open during their regular hours. We will keep you informed of any further changes.
What Other Precautions Are We Taking?
We have implemented enhanced cleaning protocols increasing the frequency of cleaning in high traffic areas and disinfecting all areas that are considered high touch. We are removing unnecessary items in the children's areas such as toys, puzzles, and other play things that are difficult to clean and sanitize. We have also made hand sanitizers available for staff and library customers and are advocating frequent hand-washing.
---
March 10, 2020
Shaker Heights Public Library is a welcoming and trusted community space for everyone in Shaker Heights and the safety of our staff and customers is our top priority.  At this time, both the Main Library and Bertram Woods Branch continue to operate with standard hours. We will follow the lead of national, state, and local public health authorities and implement recommended proactive strategies in all of our spaces as necessary.
Shaker Library custodial staff have implemented enhanced cleaning protocols including increasing the frequency of cleaning for high traffic areas and disinfecting all areas that are considered high touch. We're also making hand sanitizer available for staff and library customers and encouraging frequent hand-washing.
We will continue to monitor the changing conditions and will make further decisions and provide updates as necessary. Please remember to follow the precautions and preventive measures as recommended by the Ohio Department of Health and the Center for Disease Control:
Avoid close contact with people who are sick.
Avoid touching your eyes, nose and mouth with unwashed hands.
Wash your hands often with soap and water for at least 20 seconds. If soap and water are not available, use an alcohol-based hand sanitizer with at least 60% alcohol content.
Cover your cough or sneeze with a tissue, and throw the tissue in the trash.
Clean and disinfect frequently touched objects and surfaces.
Stay home when you are sick.
In the meantime, as a reminder, the Library has many digital services available to you for free, such as e-books and e-audiobooks; streaming TV, movies and music; and magazines.
Thank you for your patience as we work through this developing situation.
Other Helpful Resources:
City of Shaker Heights Coronavirus (COVID-19) Information
Shaker Schools Coronavirus Preparedness and Response
Cuyahoga County Board of Health – Coronavirus Resources
Ohio Department of Health – Coronavirus Resources