Art Gallery
The Shaker Art Gallery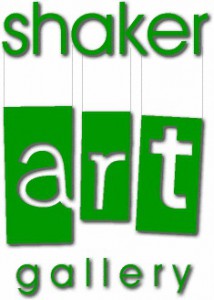 The library opened its art gallery on the second floor of the Main Library in 1998. Since then, many local artists have exhibited and sold artwork at the library. If you are interested in exhibiting your work at the library, please complete the Art Gallery Application to Exhibit form.
In 2000, the library began an annual juried Art Competition named in honor of former library director Barbara Luton. Applications are typically available in early January and the exhibit is juried and hung in March.
Public Art in the Library
Since its founding, Shaker Library has acquired a growing collection of public art. Highlights at Main Library include a 1941 Samuel Bookatz portrait of former library trustee and science writer David Dietz; a large mural depicting scenes from Alice in Wonderland by New York muralists Andrew Karoly and Louis Szanto and Sleepy ABC, a three panel collage by author/illustrator Esphyr Slobodkina (Caps for Sale).
There is no current exhibit on display.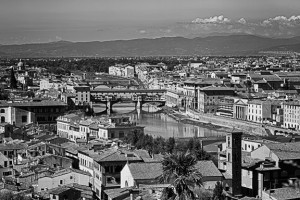 Tuscany in Black and White by Lauren Pacini
September 4  – October 2, 2015
Meet-the-Photographer Reception at 7 PM Thursday, September 10, 2015
Meet photographer Lauren Pacini and enjoy his black-and-white photographs that capture a beautiful part of Italy.
Lauren Pacini is a photographer and author. His primary focus is the urban landscape. Born in 1943, Pacini moved to Cleveland in 1950, and with the exception of college and military service has made it his home ever since.
As a photographer Pacini strives to understand the story behind the subject matter to which he is drawn, and to convey that story through his art. Pacini believes that black-and-white photography offers a compelling richness of detail, texture and contrast that is often obscured by the color palette.