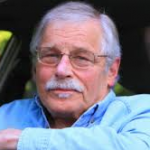 The Library opens its 17th year with regional poets Maj Ragain and Bill Kennedy.
Maj Ragain has taught off and on at Kent State University since 1969. For nearly 30 years he has hosted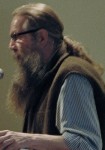 open poetry readings in Kent, Ohio at the Brady Cafe, North Water Street Gallery and the Last Exit Bookstore. A Hungry Ghost Surrenders His Tackle Box is his fifth and latest collection of poems.
Bill Kennedy is a Cleveland writer and poet who has been traveling, reading, singing, and honky-tonking with Major Ragain since the 1980s. They are brothers of the road and of the spirit of open readings.