Meet poets Bill Arthrell, Stephen Haven and Tim Joyce when they share their poetry Wednesday evening, May 27.
Bill Arthrell recently returned to the area after working in Ukraine for four months. A retired teacher, he is the author of Heart's Cargo-the Poetry of Cleveland.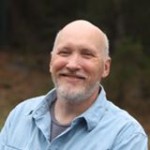 Stephen Haven is Professor of English and director of the Ashland University MFA Program, where he also directs the Ashland Poetry Press. He is the author of The Last Sacred Place in North America. He spent two years as a Fulbright Professor of American literature at universities in Beijing and has published many collaborative translations of contemporary Chinese poetry.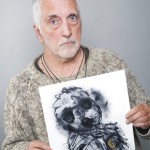 Tim Joyce graduated from CSU and earned an MA degree in Irish literature from University College Dublin. He was a visiting lecturer in American Literature at the John F. Kennedy School in Berlin and a high school English teacher in Massachusetts. On May 17, Joyce will release a new CD, A Livin' Man, with a concert at the Beachland Ballroom & Tavern.