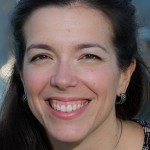 D.M. Pulley, local author of The Dead Key, will join the book discussion at Academy Tavern on Monday, July 13. The discussion is set to begin at 7 PM and the author will come to the table for a Q & A at 8 PM.
Pulley's award- winning mystery follows two young women, Iris Latch and Beatrice Baker, separated in time by twenty years. Beatrice was a secretary at the First Bank of Cleveland in 1978; Iris is working for a local architecture firm in 1998 looking to renovate the old bank building. Why did the First Bank of Cleveland close suddenly and without warning in 1978 and what secrets are waiting inside to be discovered?
Copies will be available at the Main Library Reference desk to borrow, and at Loganberry Books to buy.