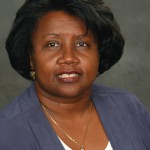 6-8:30 pm Wednesday May 21 at Main Library
The most difficult part of genealogical research for African Americans is finding and identifying slave ancestors and their owners. Researching during the slave era can present challenges, but it is not impossible.
Dr. Deborah Abbott of the African-American Genealogical Society will focus on the clues and resources needed to recreate your ancestor's journey from slavery to freedom, and will use a case study to illustrate the methods and strategies to connect former slaves to their slave owners.