World Cafe Table Talks at Main Library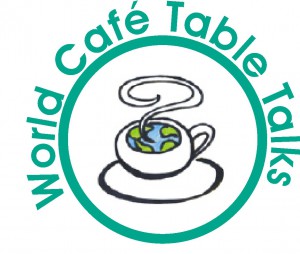 Learn about Shaker Library's Facilities Assessment and Feasibility Study and offer feedback on concepts for renovation and/or new construction at both Main Library and Bertram Woods Branch. After reviewing both library facilities for maintenance needs, HBM Architects has developed a variety of concepts to address maintenance issues and to better equip the library to provide 21st century library service. We seek community feedback on these concepts and invite your participation. Refreshments will be served. There is no fee; however, we ask you to make reservations in advance by calling the voice mail box at 216-367-3006 or online for the Morning World Cafe or the Afternoon World Cafe. Print and share our World Cafe Table Talks Invitation Flyer.
---
---
4:30-6 pm Mondays Wednesdays and Fridays beginning September 8 Reading Skills Center for Grades K – 4 at Main Library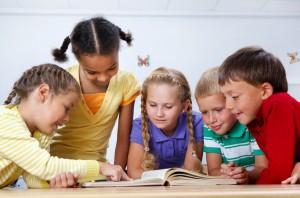 The Reading Skills Center provides an opportunity for students to receive extra reading practice,   work on increasing their reading levels, or brush up on reading skills before taking a standardized test. Each student can spend up to 15 minutes reading one-on-one with a helpful teacher, and up to 15 minutes reading independently or practicing skills using online resources each day.  An adult must be present to register the child at the first visit. This program is funded by MyCom.
---
1

1 am Wednesdays beginning September 10 Crazy 8s Preschool Math Club for Children ages 3-5 at Main Library
This high-energy program created by the Bedtime Math Foundation is designed to get kids ages 3-5 fired up about math. The class meets Wednesdays September 10 through October 1. Register in person, online, or by phone beginning August 27.
---
6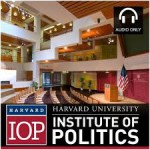 -8:30 pm Tuesday, September 16 at Main Library - Harvard University Public Affairs: Iran Policy Debate       
This live broadcast from the John F. Kennedy Forum of Harvard's Institute of Politics features a debate between former U.S. National Security Advisor Tom Donilon and Major General (Ret.) Yaacov Amidror, former Israeli National Security Advisor.
Following the debate Kathy Hexter, chair of Harvard Kennedy School Alumni in Cleveland, moderates a discussion. The John F. Kennedy Jr. Forum is Harvard's premier arena for political speech, discussion, and debate. Attend it virtually at Shaker Library!
---
7 pm Thursday, September 18 at Main Library – Constitution Read Aloud
Civic leaders read the U. S. Constitution aloud at this annual event co-sponsored with the Moses Cleaveland Chapter of the DAR.
---