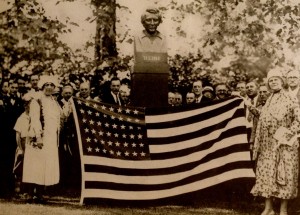 The Cleveland Cultural Gardens, organized in 1916, are an architectural and landscape treasure celebrating the ethnic heritage and diversity of Greater Cleveland. In the last decade, new gardens have been built and many of the existing gardens have been restored and/or expanded.
Dr. George Parras, former president of the Cleveland Cultural Gardens Federation, has been an advocate for the Gardens for many years and will present the history of the Gardens with a pictorial tour of this unique resource. This program is presented in collaboration with the Western Reserve Architectural Historians.
Following his talk, refreshments will be served. Please reserve your place online or by phone.